(Last Updated On: January 29, 2020)
The Scholarship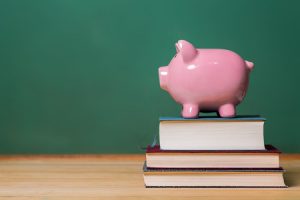 For past two years, I sponsored $750 Scholarship in the form of an essay contest related to criminal justice. The intent of this bail bond scholarship was my to help to a couple of students, and maybe promote my business at the same time.
The subject of criminal justice is not exactly a hot topic in our society, especially with the youth. So I wasn't surprised when I didn't get deep-thinking compositions. However, I know this may come across as insensitive of me, I was taken aback by how lazy, uninspiring, and apathetic the majority of respones were. You may be thinking that I'm exaggerating or just mean. But looking at the responses, I don't see how anyone can disagree.
The Rules
The instructions for this bail bond scholarship were simple: write a 1000-1500 word essay about criminal justice in America as it pertains to the Eight Amendment. Specifically,
What is bail and why is it important,
How has the implementation of pretrial services affected bail in America? Discuss the positive and negative aspects pretrial services has on the defendants and criminal justice system.
I also asked them to include a small paragraph about themselves, as well as miscellaneous information like name of college, GPA, etc.
The Results
For this recent 2017 essay contest, there were 34 applicants. As I read the essays, I graded each on a scale of 1 to 10. Of the 34 entries, 25 (almost 75%) did NOT even write an essay. Some only wrote about themselves, others just essentially said the want the money so I should give it to them. What follows are the actual essays received, with only personal information removed.
Ismahan's Essay
I couldn't tell if this was a joke or not, but Ismahan was not the only contestant who entered a 1 or 2 sentence entry.

"Eight Amendment
I really want this scholarship!"
Velicity's Essay
"Eight Amendment
it's important
Alexyss' Essay
This essay was by far the most common type received in that what was written was only about them and how special they are. Note there is not one word about the assigned task. Alexyss did have something unique in her essay, and that is she's maintaining a 99.5 GPA, which is truly extraordinary.

"Eight Amendment
I am Alexyss ——-, a —–teen-year-old African American female, engaged community servant, talented dancer, and well-rounded student. My ultimate career goals are to be a medical doctor, where I may offer my skill every day to save lives. Both my parents, and older brother have successful careers in healthcare related fields. Currently, I serve as the President of the ——— Mentorship Program, I volunteer for a teen suicide prevention organization called ———-, and ———- Hospital. I am a highly successful student. I have maintained a 99.5 GPA at ———– High School, and received a 33 Composite ACT score. I have been selected to the 2016 National Honor Society, 2015 National High School Scholars, served as Junior Marshall-2015, and received a 2016 Arête Award at ———– High School. Through my academic and extracurricular activities, I have demonstrated leadership, and the work ethic to be successful.
Musafa's Essay
I have to admit, of the no-effort essays, this one is my favorite. Musafa'a philosophy is apparently to just throw stuff on the wall and maybe something will stick. Good luck with that; maybe next time.

"Eight Amendment
Well that's a pretty interesting question to what this essay is asking but i have no idea how to answer that plus the length requirement is a bit too much. Instead I'm gonna submit this short paragraph here I'm writing and hope there isnt much competition so it can automatically go to me. I know that its probably not gonna work but maybe after enough tries I might be able to get just one scholarship. Anyhow that is all I have to say and rip to my ctrl-c ctrl-v keys, thank you.
I think maybe next year I require the essay be printed and mailed. That would hopefully weed out the truly lazy people (which were most of them).