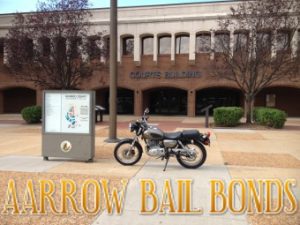 Aarrow Bail Bonds is a premier provider of Henrico County bail bonds. Whether you're in the regional jail west or regional jail east; Aarrow Bail Bonds responds faster than you'd expect for an immediate release.
We've written hundreds of bonds for clients from all walks of life and know what it takes to effect swift release.
Bail Bonds in Henrico County
Being criminally charged or having a friend or loved one arrested is difficult, stressful, and often heartbreaking. Aarrow Bail Bonds wants you to know that we'll guide you through the process of bail bonds in Henrico and also stand by your side until your loved one is released.
What Makes Aarrow Bail Bonds a Premier Henrico Bail Bonds Company
Our reliable Henrico bail service offers you peace of mind so that you can focus on your day and not worry about what is happening in county jail. We are a reliable bail bonds company; bonded and licensed to do business in Virginia.
We know and understand what you're going through. We also know that sometimes bad things happen to good people and also that all of our clients are innocent until proven guilty. Call our licensed bondsman to find out more information on our bail bonds in Henrico. The consultation is free and, of course, strictly confidential.
Some things you need to know about Henrico County Bail Bonds
There are two operating Henrico County jails. Be assured that Henrico County bail bonds can be written at both locations and Aarrow takes pride in the speed of our bondsman's response. Henrico County's Regional Jail West is located in the Henrico County Government Center on Parham Road. The jail is in the back of the government center next to the courts building.
Henrico County's Regional Jail East isn't in Henrico County. It's actually located in New Kent County, about thirty minutes from Richmond.
So call us immediately at 804-833-2785 to get started on the bail process now.
Henrico County Jail West Map
Henrico County VA Regional Jail West
4301 E Parham Rd
Henrico, VA23228
Phone: (804) 501-4586