The Pamunkey Regional Jail in Hanover County, Virginia is just one of the jails served by Aarrow Bail Bonds. For a premium Hanover County bail bonds service, don't hesitate to call us at 804-833-2785. We provide a professional bail bonding service throughout the state of Virginia, including Richmond, Henrico, Chesterfield, New Kent, and Charlottesville.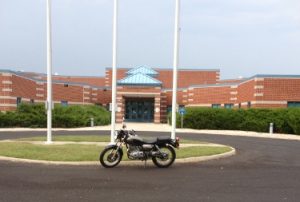 Hanover County Bail Bonds[/caption]We take pride in handling all our cases with a high standard professional courtesy and honesty. Our task is to get our clients out of jail quickly and efficiently and with little hassle to you. We understand the stress of having someone close incarcerated, so we're mindful and densitive to the circumstances you're faced with. We'll treat you how we would like to be treated if we were in your circumstances.
All your options will be explained to you in detail prior to executing the bond. Having that information, you'll then have some piece of mind knowing that you're on the path for the best option. For example, suppose a bond is posted for your loved one. If you have the financial means to pay the full amount of the bond, you can pay it directly to the magistrate, or court. Your loved one will then be released. As long as he, or she, shows up to all of the court proceedings, you'll get all of the money back so it will end up saving you the bonding fee. Also, it doesn't matter if they're found innocent or guilty. However, if your loved one doesn't show up to court, you may likely lose the money you posted. This is just an example of another option you may not know about.
Hanover County Bail Bonds Service Map
The Pamunkey / Hanover County jail is located approximately twenty miles north of Richmond.
Pamunkey Regional Jail
7240 Courtland Farm Rd.
Hanover
,
VA
23069
Phone: (804) 365-6400