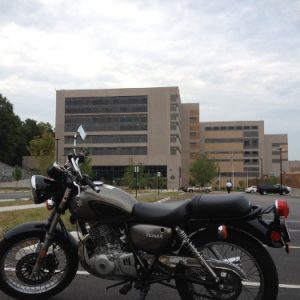 The Richmond City Justice Center, formerly known as the Richmond City Jail, is one of the main jails which Aarrow Bail Bonds proudly serves. Aarrow Bail Bonds is the Richmond VA Bail Bondsman who can get your loved one out of jail. We understand the urgency felt when a loved one is incarcerated, and our priority is to get him or her of jail fast while getting you through this legal process with a little hassle as possible.
A new Richmond City Justice Center opened during the summer of 2014, replacing the old Richmond City Jail.
The old jail had several issues with it, among them were no air conditioning and overcrowding. The Justice Center actually houses fewer inmates than the old jail. To accommodate for this, the city prosecutor has requested that bail be eliminated for all non-violent offenders. I've written about this proposal to eliminate bail.
We'll just have to wait and see how this plays out. Hopefully, the city planners, with all their best intentions, will continue to perform a fantastic job for the citizens of Richmond, Virginia.
But seriously folks, regardless of which jail someone is in, if they have a bond, we can help. Aarrow Bail Bonds always treats clients with respect, courtesy, and honesty. We make sure our clients understand all of their options, so the best decision can be made for them. So call us now at 804-833-2785 to handle any bail bonding needs.
Richmond VA Bail Bondsman Map
Richmond City Justice Center ( City Jail )
1701 Fairfield Way
Richmond
,
VA
23223
Phone: (804) 646-4463