Help! My friend was arrested in Richmond and I need a Richmond bail bonds agent! What do I do?
If it's 3 AM and you've received a phone call from someone in Richmond City Jail, or Richmond City Justice Center, your first question will be why they got arrested. That question can be answered later.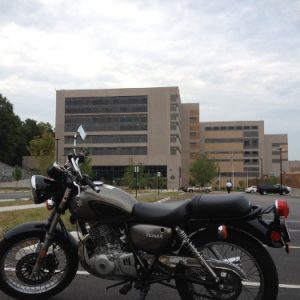 Most people have never had to hire a Richmond bail bonds agent and don't know who to call, trust or how much bail should cost.
Bailing someone out of jail is a relatively simple process. Even though it may take some time for the booking process to complete, generally a defendant can be out of jail within just a few short hours. Naturally, this also depends on the number of people who need to be booked into jail at that time.
The objective is to get your friend or loved one out of the Richmond City jail as fast as possible. Getting them home gets life back to normal which every defendant needs to begin fighting the criminal charges.
Being bonded out from jail allows the defendant to get back to work, back to school, or simply back to the way things were before the arrest.
How Richmond Bail Bonds Work
Once a person is arrested in Richmond they are then sent to the jail to begin the booking process. The defendant may then issued a bond amount and a court date.
The official name of the Richmond City Jail is the Richmond City Justice Center, which is located on Fairfield Way.
Let Aarrow Bail Bonds Richmond Help You Today
Let Aarrow Bail Bonds Richmond put your mind at ease. Our convenient Richmond bail bonds process is simple and you don't even have to leave your home.
Our licensed and bonded Richmond bail bondsmen will respond quickly to effect the immediate release of your friend or loved one from the Richmond City jail. Call us now at 804-833-2785 to begin the Richmond bail bonds process immediately.
When someone gets a phone call that a friend or loved one is in jail, they may be shaken and not feel up to driving. Simply let your bondsman know and he'll come to your location to begin the Richmond bail process.
Richmond VA Bail Bondsman Map
Richmond City Justice Center ( City Jail )
1701 Fairfield Way
Richmond
,
VA
23223
Phone: (804) 646-4463