Pamunkey Regional Jail in Hanover County, Virginia
"Give me liberty or give me death!" were the words spoken by Patrick Henry in 1775 at St. John's Church in Richmond, VA. Patrick Henry was born and raised in Hanover and was the first Governor of Virginia. You're probably thinking what does Patrick Henry have to do with Pamunkey Hanover VA Bail Bondsman?
If you're reading this, you likely don't care about the Patrick Henry's speech or that he was the first Governor of Virginia. Rather, someone you know probably needs to be released from jail. If they're currently incarcerated at the Pamunkey Regional Jail, then Aarrow Bail Bonds serves bail bonds there and can get your loved one get out of jail fast.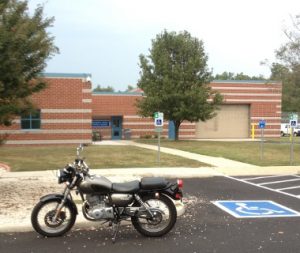 Aarrow Bail Bonds serves bail bonds in Hanover County at the Pamunkey Regional Jail, which is located at 7240 Courtland Farm Road in Hanover, Virginia.
Aarrow provides a premium bail bonding service throughout Virginia and is ready and willing to serve as the Pamunkey Hanover VA bail bondsman. Other areas in the greater Richmond area include Richmond, Henrico, Chesterfield, New Kent, and Charlottesville.
Aarrow's professionalism is unmatched. Whether the bond is $500 or $30000, all clients are treated equally with honesty, integrity, and transparency. This is likely to be a devastating time and stressful situation. That is why we treat all clients with sensitivity, respect, and understanding. All of your options will be explained to you so you'll have confidence knowing you're on the best path suited for your situation. It should also go without saying that all matters are completely confidential. No question is too big or too small. Just ask. We're also there to give you courtesy calls prior to court dates, so that they're not missed. We can also work out transportation issues you may have.
So call us now at 804-833-2785 to get your loved one out of jail fast.
The Pamunkey Regional Jail is located approximately twenty miles north of Richmond.
Pamunkey Regional Jail Map
Pamunkey Regional Jail
7240 Courtland Farm Rd.
Hanover
,
VA
23069
Phone: (804) 365-6400