Aarrow Bail Bonds – Immigration Bonds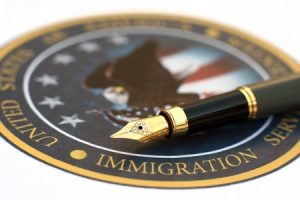 If a loved one is being detained on an immigration bond, call us immediately at 804-833-2785 and we'll do everything possible to get your loved one released immediately. Aarrow can help with immigration bonds.
An immigration bail bond is a federal bond amount set by an immigration judge or agent which must be paid to get the detained person released from Immigration and Customs Enforcement (ICE). The bond financially guarantees that the person released will show up for all of the immigration proceedings and all other bond conditions. Examples of these conditions would be reporting to Immigration Services occasionally. If the person bonded out fails to do these things, the bond money is forfeited and the government keeps it.
Understanding Immigration Bonds – Basics
It may help to get a general understanding of the process for bonding out your loved one. When a non-citizen is booked in to a local jail, DHS (Department of Homeland Security) / ICE (Immigration and Customs Enforcement) will place a detainer on the alien. This informs the local jail to notify DHS/ICE prior to releasing the defendant.
A detainer is an administrative hold. DHS/ICE will typically not get attempt to process the person until the person is bonded out on his or her local charge.
Typically, once the local bond is posted, DHS/ICE will be notified. The person will be held until DHS/ICE can pick up and transfer him or her in to their custody. If DHS/ICE does not pick up the person within 48 hours, the defendant may be release by the local jail. Once DHS/ICE has custody, an immigration bond may be placed on the detainee.
The ICE detainer is merely a civil hold. Most, if not all, law enforcement agencies honor the detainer. If DHS/ICE fails to pick up the alien after 48 hours, the local police or sheriff may release the alien. This is because the local agencies do not want to have to pay for the continuing costs of housing a detainee. However, if DHS/ICE advises the local agencies of any special circumstances, they are more likely to extend the hold.
Call us anytime at 804-833-2785. We're open 24/7 to answer any questions or help you get your loved one freed.