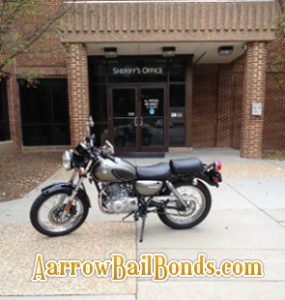 Henrico Bail Bonds
The Henrico Regional County Jail in Henrico is also known as Henrico County Regional Jail West, or simply Henrico West for short. The Henrico West jail is located in the Henrico County Government Center on Parham Road. Aarrow Bail Bonds is your Henrico VA bail bondsman. The jail is in the back of the government center next to the courts building. The magistrate's offices is also located within the same building.
The Henrico County Regional Jail West opened in 1980. Pre-trial and post-trial inmates are housed in this maximum security jail. Several programs and services are provided to the inmates by the jail services staff. Included in these are laundry, recreation, visitation, property control, religious services, as well as a mental health and substance abuse services and education.
Aarrow Bail Bonds provides a premium bail bonds service at the Henrico County Regional Jail West location. We understand the anxiety of having to bond someone out of jail, and are sensitive to your circumstance. Whether your bond is $500 or $20000, you'll be treated with the same high-quality courtesy and respect. It's how we do business. We're open 24 /7, so contact us any time at 804-833-2785 .
Henrico VA Bail Bondsman Map
Henrico County VA Regional Jail West
4301 E Parham Rd
Henrico, VA23228
Phone: (804) 501-4586