It goes without saying that Virginia jails are places to avoid. For people who have never gone to jail or had to bond someone out of jail, good for them. But people do end up in jail for various reasons. For most offenses, they have a right to the opportunity to live their life while awaiting trial.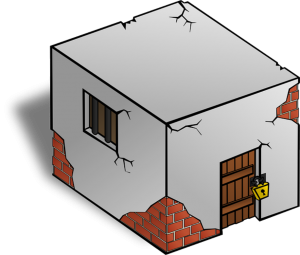 This is where the bail bondsmen come into the picture. A bail bondsman's job is to bail people out of jail. So, with that job description, it follows that the jail is where a bail bondsman performs most of his or her duties. This includes bonding people out of jail, turning in people who have been bonded out and attempted to skip, and executing bail pieces on those same people. When a bail piece is executed, it releases the bondsman from financial responsibilities of the bond.
How Does This Effect You When You Want to Bond Someone Out of Jail?
Typically in Virginia, when someone is bonded out, the cosigner(s) will meet the bondsman at the jail to get all the paperwork signed and exchange payment for the bond. It's part of the Virginia bail process.
This varies with each bondsman and the circumstances. For example, the Chesterfield Jail does not allow the cosigners and bondsman in to the lobby. Only the bondsman, or a cosigner, can go in to the lobby; but not both. So the only option for completing the paperwork at the jail is either the benches outside or inside a vehicle.
If the weather is pleasant, it's no problem to perform the paperwork outside on the bench. What about in wintertime when it's really cold? Personally, I don't like to do paperwork in vehicles unless I have to. So what I do is arrange to meet the cosigner's at a local restaurant to fill out the paperwork and exchange payment prior to executing the bond; a Waffle House is good for this purpose since they're open twenty-four hours and you don't have to spend a small fortune to sit down.
Where are the Jails?
We've created a list of all the Richmond area jails with their corresponding addresses and phone numbers. Among many other Central Virginia jails, this list includes Richmond, Henrico, Chesterfield, and Pamunkey Jail in Hanover.
We also serve bail bonds in Charlottesville and the surrounding counties. This Blue Ridge Jails list covers all the jails in the Blue Ridge Region, including the counties of Abermarle, Augusta, Amherst, Bath, Fluvanna, Nelson, Orange, Rockbridge, and Shenandoah.
Hopefully, you'll never need this information. But if you do, we're here to help you in every way we can. Don't hesitate to contact us at 804-833-2785. We're open 24/7 for your convenience.