(Last Updated On: February 2, 2020)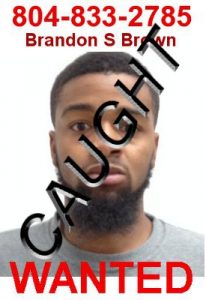 Last August, it was posted that Brandon Brown skipped his court date in the Richmond City Circuit Court on August 25th, 2015 on felony drug charges.
It was also noted that Brown was wanted by the Richmond City Police Dept for arson and attempted murder.
Brown is currently awaiting trial for drug changes in the Richmond City Circuit Court.
The Richmond City Fugitive Brandon Brown was apprehended and booked in to the Richmond City Jail on February 22, 2016. It's unknown how he was caught.
Richmond City Justice Center Map
Richmond City Justice Center
1701 Fairfield Way
Richmond
,
VA
23223
Phone: (804) 646-4463