(Last Updated On: February 4, 2020)
This past holiday season was apparently not a good one at the Riverside Regional Jail. Within 30 days, there were two inmate deaths at the facility. The Richmond Times Dispatch reported an apparent suicide on October 31, 2017. Then again on Nov 30, 2017, another
inmate death was reported as another apparent suicide.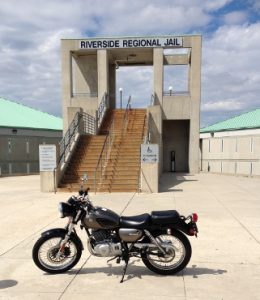 The first of these was Alex Tripp, 32, who was found in his cell just past 5
p.m. on October 31st. The Prince George paramedics were called and attempted
performed CPR on Tripp, but he couldn't be revived. Tripp arrived at the jail
just two days prior on charges of false pretenses of obtaining money, petit
larceny, and 2 counts of drug possession. These charges were out of Chesterfield County and he was being held without bond.
The second was 35 year-old Benjamin Wash, who was found Thursday, Nov. 30,
2017. Wash was being held on Chesterfield and Henrico charges of petit larceny (3rd offense) and misdemeanor larceny and misdemeanor assault.
Wash underwent mental health screening at both the Chesterfield and Riverside jails. He refused any mental health assistance or having suicidal thoughts.
These two deaths bring the number of inmates deaths at Riverside Regional Jail to five for the year, which is a high number for a local/regional Virginia jail.
It's noteworthy the Riverside officials did not divulge the previous three inmate deaths. The Richmond-Times Dispatch discovered them through their own research of the Virginia Department of Corrections records and getting other information from the Prince George police. ( That was some old-fashions journalistic elbow grease. )
The Jail is is located in Prince George County, and serves the counties of Charles City, Chesterfield, Prince George, Surry, as well as the cities of Colonial Heights, Hopewell, and Petersburg. It officially opened in July of 1997, thus just having celebrated twenty years of operation.
---