(Last Updated On: February 2, 2020)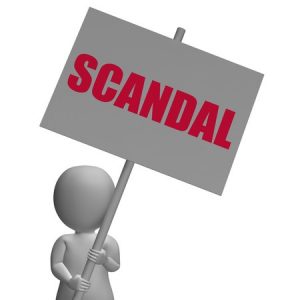 It's time for another Joe Morrissey news update, and it's good news for Mr. Morrissey. The Richmond Times Dispatch reported that a Henrico County Circuit Court Judge cleared Morrissey of all felony indictments.
The judge threw out the charges because they stem from Morrissey's plea agreement to the charge of contributing to the delinquency of a minor. The plea agreement's immunity clause states no future charges are to be filed from this case. The judge felt the perjury charges would raise double jeopardy issues because they were so broad.
The felony charges against Morrissey added up to over 40 years in prison. This means Morrissey will not have to go on trial for them. It's unclear how prosecutors will proceed in the case, as they may decide to take it to an appeals court.
To summarize the history of this case, Morrissey was indicted on four felony charges, which were plead down to a single misdemeanor charge of contributing to the delinquency of a minor. Prosecutors maintained he had had a sexual relationship with then 17-year-old Myrna Pride, who worked at his law office as a part-time receptionist.
Morrissey, who at the time was a delegate, entered and Alford Plea to the misdemeanor, so he didn't admit guilt but recognized the facts were enough to be found guilty. Part of the plea deal was no further charges could be brought against him in connection to this case.
He was then sentenced to 1 year of jail time, with 6 months of it suspended. He's been serving his time on a work release program in the Henrico East Jail in New Kent.
Prosecutors then filed perjury charges and Morrissey and Deidre Warren, Myrna Pride's mother, stating they falsified documents.
So it looks like unless prosecutors appeal the judges decision, it's finally over. Unrelated to this case and in case you missed it, Morrissey resigned from his delegate seat to run for the State Senate. He challenged Rosalyn Dance (D-Petersburg) in the June Democrat primary. However, he failed to collect enough signatures to further his run, so his run was stopped and he's no longer a delegate. Looks like he'll have to settle for being a private citizen, at least for a while.