(Last Updated On: February 2, 2020)
A Richmond Circuit Court Judge granted a $50,000 bond on a Richmond manslaughter charge.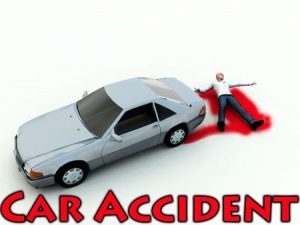 A tragic event occurred on Monday, April 13, 2015 on Grove Avenue in Richmond, Virginia at approximately 2:45 PM. According to a Richmond Times Article, Robert Stevens Gentil, was traveling eastbound on Grove Avenue, at a speed of over 70 MPH, before colliding with a small Audi TT, which was driven by Elizabeth Brown Pryor.
Robert Stevens Gentil told police he believed his car was taking flight Monday like an airplane when his speeding SUV slammed into the back of a compact sports car, crushing the vehicle and killing its driver, Elizabeth Brown Pryor, 64.
Ms. Pryor, a noted author of Confederate General Robert E. Lee and American Red Cross founder Clara Barton, as well as a State Department Diplomat, died at the scene. Her memorial service was held on April 20th at St. Paul's Episcopal Church.
Mr. Gentil, a Richmond schoolteacher, has a history of manic episodes and was on medication for controlling the condition, according to his attorney, Ted Bruns. He was charged with a felony involuntary manslaughter. He's apparently had numerous traffic violations in recent years, including,
in Richmond, speeding (2008 and 2009)
in Hanover, speeding (2010)
in Louisa, speeding (2009), and
in Henrico, seal belt and improper driving (2006, 2007, 2009, 2010, and 2011).
Mr. Gentil was originally given a $15,000, but it was appealed on Friday. Over 100 of Ms. Pryor's supported attended the bond hearing.
Richmond prosecuting attorney Christine Cestaro urged Richmond Circuit Court Judge William Shaw to deny Robert Gentil bond, arguing
that psychiatric help was available in the secure confines of Richmond's jail and that Gentil would not be a threat to himself or others if kept under lock and key.
However, Judge Shaw agreed to a $50,000 bond with additional conditions. As part of the bond, the judge took Gentil's driver's license and ordered him to see a psychiatrist. The psychiatrist may determine that Gentil should to be taken before a special justice, who may then order him into a psychiatric facility. Also, he may voluntarily commit himself. As another condition to the bond, Gentil must live with his parents and is to wear an electronic monitoring device. The monitoring device will prevent him from leaving his parents' residence without setting off an alarm. If he's to leave the home, he must first let the Richmond authorities know and get approval.
All of these conditions are in effect at least until his next court date, which will be his prelimiary hearing on June 22.
Mr. Gentil was released from jail at approximately 5:30 PM, April 17th.