(Last Updated On: February 2, 2020)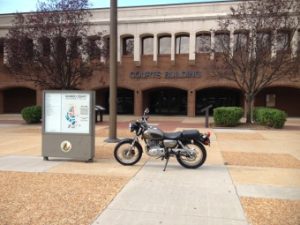 The Richmond Times Dispatch reported on April 29, 2015 that a former Henrico Deputy was sentenced for sexual misconduct with an inmate.
True-Asia Daniels, age 31 of the 6400 block of Oak Front Court in Henrico, was sentenced to 2 years in jail. She had worked as a Henrico County deputy for seven years. While working as a correctional officer in the Henrico Jail, she had a sexual relationship with an inmate who was incarcerated for dealing drugs. Also, it was found out she furnished him with a cell phone and batteries, enabling them to converse. The inmate who became Daniels' lover in all of this with was Daniel Cheyenne Brooks Jr.
It came out in testimony that Daniels and Brooks engaged in sexual relations in a closet. After suspicions had grown about the couple a video camera was placed in the closet. Henrico Sheriff Mike Wade said it occured in the medical section of the Henrico jail where Daniels had been assigned. Also, Brooks had wrapped a rubber glove around the cell so it could be hidden in a toilet and disposed of quickly. Ms. Daniels had be employed
The charges for these actions were three misdemeanor counts of sexual battery of an inmate and a felony charge of supplying the inmate with a cell phone, and Daniels plead guilty to all of them. Henrico Circuit Court Judge L.A. Harris Jr. scolded Daniels telling her that her behavior with Brooks undermined the justice system and could have led to widespread abuse.
Daniels is to serve her time in a jail away from Brooks and deputies she worked with.
---
Aarrow Bail Bonds serves the Henrico County Jail, ans well as all jails in Central Virginia.