(Last Updated On: February 2, 2020)
Fugitive Robert Woodson on Felony Charges in Henrico Circuit Court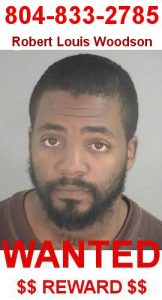 Fugitive Robert Woodson failed to appear in the Henrico County Circuit Court on April 7th, 2015 on felony larceny charges. He's believed to have recently moved to Champaign, Illinois.
Fugitive Robert Woodson proved himself to be an accomplished liar with few rules of morality. It's one thing to skip on a bondsman, but it's quite another to skip out on a friend who selflessly put himself at risk on Robert's behalf. But what's even worse is the person he left holding the bag was more like a father to him. He didn't just help Robert out this one time, but rather over many years. Living near Woodson, this man often took him in to his own house and provided for him, and proved to continually help Woodson out throughout his life. As stated before, this man was more like a father than a friend, but he was both.
"I never would have believed Robert would have done this to me.", was what the cosigner told me.
Robert Woodson's date-of-birth is 12-20-1981. He has multiple tatoos; below is a picture of him with his right arm exposed to show some of them.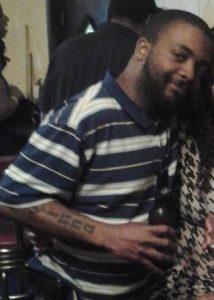 Please call Aarrow Bail Bonds at 804-833-2785 if you have information on Robert Woodson. If your information leads to apprehension, a cash reward will be paid.
Henrico County Circuit Court Map
Henrico County Circuit Court
4301 E Parham Rd
Henrico
,
VA
23273
Phone: (804) 501-4202