(Last Updated On: February 2, 2020)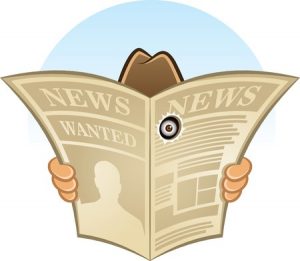 Recently, there's been bail bondsmen making news, both locally and nationally. So I thought I would post a bail bondsman news article.
Outlaw Country Singer Randy Howard Dies in Shootout With Bail Bondsman
Several national news outlets, including The Guardian, has reported a country music singer was killed in a shootout with a bail bondsman.
The incident occurred on the night of June 9, 2015 in Lynchburg, Tennessee between 65-year-old country singer Randy Howard and bail bondsman Jackie Shell, of A Plus Bail Bonding in Dunlap, TN. Shell had bonded Howard out on charges of fourth-offense DUI, possession of drug paraphernalia, possession of a firearm while intoxicated and driving on a revoked license.
However, he missed his court appearance, and judging from his attitude, didn't plan on going to court at all. Terry Dotson, a friend of Howard's, said he attempted to take Howard to his court appearance but Howard refused to go. He indicated Howard said he would not go back to jail.
When Shell showed up to Howard's house to detain him, Howard started shooting at the bail bondsman. Shell fired back, killing Howard. Shell also sustained injuries. Jackie Shell's mother, Mary Jane Shell, said Jackie received treatment and surgery at the Erlanger hospital in Chattanooga.
The incident is under investigation by the Tennessee Bureau of Investigation.
Firearm Charge Dismissed Against Chesterfield Bail Bondsman
Last January 21, a local area bondsman was arrested and charged with "theft or receipt of a stolen firearm". David Wayne Schneider was arrested and released on a $3,000 unsecured bond. According to police, the gun was found during the execution of a federal search warrant at his home on Harwick Drive. The reason for the federal warrant remains unclear; however, U.S. Treasury officers were at his home.
Then in April, The Richmond Times Dispatch reported the firearm charge was dismissed against Schneider, who was also a former candidate for the Chesterfield Circuit Court Clerk.
At the April hearing in Chesterfield General District Court, prosecutor Chris Miller recommended the judge withdraw the stolen firearm charge be withdrawn against David Wayne Schneider. His reason was conflicting information in the case.
A Chesterfield police officer who had seized Scheider's handgun during the issuance of the warrant confirmed the serial number matched a firearm which was reported stolen in Florida. However, the officer also confirmed it was purchased legally from a licensed Richmond area gun dealer. All this, according to Miller, was reason to withdraw the charge.
---
Thanks for visiting this blog. If you're in need of a bond in Richmond area, including Chesterfield, Henrico, Hanover, and beyond, don't hesitate to call Aarrow Bail Bonds at 804-833-2785.