(Last Updated On: February 2, 2020)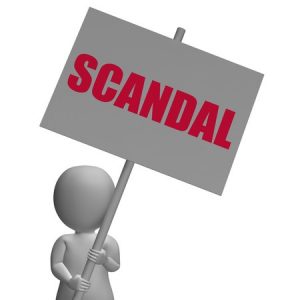 During the last six months, if you've paid any attention to the local news in Richmond, the story of Joe Morrissey's scandal with his 17-year-old receptionist couldn't be avoided. About a month ago, I posted a fairly detailed blog about it, along with an overview to Morrissey's tumultuous career in Richmond and Henrico, Virginia. Included among his exploits was a suspension of his law license and winning a seat in Virginia House of Delegates, representing the 74th District.
He's again made news recently, so I thought I would write a Joe Morrissey of Richmond Virginia update to wrap up the results of his special election.
So, where I left off was Morrissey had just announced he would resign his seat, but also declared his candidacy for his same seat, all while doing work-release in the Henrico Jail. He complied with resigning, but thought to allow the voters to decide if should serve again, rather than the political class.
January 12, 2015 – Henrico Police Search Morrissey's Office on Election Eve
On the eve of the special election, Henrico County Police, with warrant in hand, searched Morrissey's office, but declined to comment on what they were searching for. According to Morrissey, the police were searching for the child-support agreement.
Joe Morrissey won reelection garnering 42% of the vote, keeping his 74th House of Delegates district while sitting in jail. He beat Democrat Kevin Sullivan and Republican Matt Walton despite going through a prolonged and public sex scandal.
The 74th district includes parts of Richmond, Henrico and Charles City Counties, and has approximately 53,000 registered voters. A total of 6,720 ballots were cast in the special election. In doing the math, just 12% of the registered voters participated in the election. To spell it out, about 2800 people determined the winner on behalf of the 53,000 registered voter, as well as the entire 74th district. Morrissey's future votes and sometimes erratic and unethical behavior will have an affect on the entire State of Virginia.
Joe Morrissey has managed to bring republicans and democrats together in a common purpose with a shared goal. The issue which brings bipartisan nirvana is to get rid of Joe Morrissey. Get him out of the House of Delegates permanently. It seems noone is happy with the election results except for Morrissey and the 2800 people who voted for him. Quoting from the January 14, 2015 Richmond Times Dispatch
Leaders in the House of Delegates, both Democrat and Republican, are livid. Democratic Minority Leader David Toscano and House Democratic Caucus chairman Scott Surovell issued a joint statement making it clear Morrissey is not welcome in the Democratic Party he once belonged to, and that they would explore "every avenue with regard to his status as a member of the House of Delegates. House Speaker Bill Howell indicated that he would leave no stone unturned in an effort to expel Morrissey from the chamber. Lawmakers can be kicked out for "disorderly conduct," which is not defined in the rules of the House.
Personally, I don't think they're going to succeed in getting rid of him. I wish them luck. But right now, it's looking like Morrissey is going to be our Marion Barry.
---
Thanks for visiting.