(Last Updated On: February 4, 2020)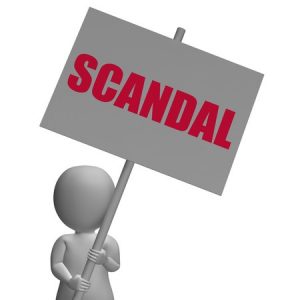 What seems to be taking up most of the local news is the Joe Morrissey of Richmond, Virginia scandal. Since this what the news of the day is, I thought to understand exactly what happened, where it stands, add some context, then throw in my two cents.
Joe Morrissey of Richmond Virginia – Sex Scandal: What Happened
August, 2013 – Joe Morrissey Investigation Begins
Richmond Times Dispatch reported Henrico Commonwealth's Attorney Shannon Taylor acknowledged that Joe Morrissey is being investigated for a sex scandal involving a Chesterfield teenage girl. No charges had been filed. The father of the victim alerted the police, which is what led to the investigation.
Henrico police were summoned to a residence Morrissey owns near Virginia Center Commons on Friday night and were able to locate a teen from Chesterfield. Officers took the girl to her father, who was waiting nearby.
November, 2013 – Special Prosecutor Assigned in the Morrissey Case
The Virginia Supreme Court appointed retired Judge Martin Bass, of the 15th Judicial Circuit, to oversee the case. Judge Bass then named William F. Neely, a Spotsylvania County Commonwealth's Attorney, as special prosecutor. Henrico Commonwealth's Attorney Shannon Taylor stated:
I think it is appropriate for those decisions to be made by someone outside of this jurisdiction and with no prior relationships with any of the individuals potentially involved.
July, 2014 – Morrissey is Indicted
After nearly a one-year investigation, Joe Morrissey is indicted by a grand jury on four felony counts and one misdemeanor. He was booked in the Henrico West Jail with the specific charges of supervisory indecent liberties with a minor, electronic solicitation of a minor, possession of child pornography, distribution of child pornography, and contributing to the delinquency of a minor. He was then released on a $50,000 bond. [ Note: If Morrissey used a bondsman, it unfortunately was not me. ]
July, 2014 – Morrissey Responds to Indictment
Morrissey holds a press conference outside the Henrico County Courts builds. He claimed he is completely innocent of the charges and put forth an 'OMG' defense against them. He acknowledged prosecutors likely found text messages that read "OMG, I just f—– my boss.". His explanation for that was the texts were created from a hacking plot, instigated by a 24-year-old lesbian woman who's obsessed with the girl he's alleged to have sex with. [ By the way, this press conference was on live TV, and he read the "I just f—– my boss" quote in it's full entirety, thus dropping the f-bomb on live TV. ]
He backed up his claims by stating that (1) the girl has never uses the OMG acronym in here life, and (2) he hired experts who "have uncovered the hacking device, the serial number and the texts" belonging to the woman. He claimed the lesbian hacker is a corrections officer at a juvenile detention facility:
Three weeks ago, at a party near the Amelia County line," Morrissey says, the corrections officer "went around screaming that [the alleged victim] was going to be her wife and they were going to be married."
Special prosecutor William Neely had indicated there was evidence Morrissey had sex with and solicited pornographic images of the 17-year-old receptionist who worked in his law office, also stating the girl had issued conflicting stories. Morrissey denied all of this and emphatically stated her stories were never conflicting.
July, 2014 – Morrissey Enters Not Guilty Plea
Adamantly denying all charges, delegate Joe Morrissey plead not guilty to all five counts against him at his arraignment. Along with that, his defense team asked for a jury trial and the release of four days of transcripts from the grand jury court that indicted him.
It became evident this would be a battle for the prosecution in that the victim was not going to cooperate. This meant they would have to prove their case with physical evidence only (i.e. text messages, phone records, documents, etc).
August, 2014 – Morrissey Calls for Dismissal
Morrissey's lawyers asked a judge to dismiss indictments against him, as well as disqualify the prosecutor, William F. Neely, from the case.
Morrissey believed that Neely had a conflict of interest arising from Neely's involvement in formally objecting to the reinstatement of his law license. Neely was one of two prosecutors who wrote to the Virginia Bar advocating against having Morrissey's law license reinstated. In Neely's experience as a prosecuting attorney, he apparently knew of cases in which Morrissey was defending and had acted unethically.
Also, the defense argued the victim has admitted to falsely representing and maintaining her age as 22, and both her and Morrissey repeatedly denied any inappropriate relationship. Hense, Neely appears to have shown vindictiveness against Morrissey in this case.
Neely retorted that he has no personal animus against Morrissey, but believes Morrissey has a history of engaging in questionable practices.
September, 2014 – Judge Bass Rejects Morrissey's Requests
Stafford County Circuit Judge J. Martin Bass has rejected both of Joe Morrissey's requests to remove Spotsylvania County Commonwealth's Attorney Bill Neely as special prosecutor and the criminal indictments. The trial date of December 15, 2014 remains unchanged.
Allowing Morrissey to address the grand jury at all was "unusually evenhanded, and in the Court's experience, an unprecedented gesture," Bass said.
With just days remaining before his his trial, Joe Morrissey entered an a Alford plea afforded by prosecutor Neely. His felony charges were dismissed and he agreed to a single misdemeanor charge of contributing to the delinquency of a minor. Morrissey was sentenced to serve six months in jail on the misdemeanor charge. By admitting Alford Plea, Morrissey maintains he did not break the law even though there was enough evidence to convict him.
He was sentenced to twelve months in jail with six months suspended. He immediately was escorted by deputies to jail to begin serving the sentence. He'll engage in a work-release program, so he'll be able to maintain his professional responsibilities.
December 16, 2014 – Henrico Sheriff Reduces Work-Release Hours
Henrico County Sheriff Michael Wade announced he's cutting back on the amount of time that Joe Morrissey can spend outside the jail on work release by four hours a day. Initially, he was given 16 hours a day, but it's been cut back to 12.
We know where he is at all times," Wade assured media representatives who got a taste Tuesday of how Morrissey's movements can be tracked to within a few yards by a GPS monitoring system the lawyer-delegate wears on his left ankle… Wade acknowledged that he may have been a bit too generous in allowing Morrissey, 57, to spend 16 hours a day, seven days a week handling legislative and legal duties as part of a work-release program.
December 18, 2014 – Morrissey Resigns Seat, Work-Release Revoked
Henrico County Sheriff Michael Wade announced Joe Morrissey's work-release program would be revoked. According to law enforcement officials, Morrissey was at a store on Airport Drive, which is not one of the pre-approved locations he's allowed to go while released from jail.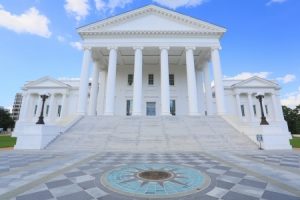 Morrissey also announced he would (1) resign from his General Assembly seat, effective January 13, 2015, and (2) run again in the special election for same seat. The special election will be held on January 13, 2015, the same day his resignation goes in to effect. Quoting Morrissey,
Let's let the voters decide, and I am looking forward to their verdict.
December 19, 2014 – Henrico Sheriff Reinstates Work-Release
Henrico County Sheriff Wade reinstated Joe Morrissey's work-release program, with conditions. The conditions are he can only go to his law office; otherwise, he must call the sheriff. Morrissey is wearing a GPS bracelet, and maintains the written agreement states he can meet with his constituents. The sheriff countered
"He is an inmate in this jail and he's got to act like one… he can go out and meet with constituents if he tells us where he's going. It's all about Joe thinking he can do whatever he wants to do and he can't. You give him an inch and he takes a mile. I don't want to put myself in a situation where it looks like I'm preventing him from moving forward with his political career."
---
Joe Morrissey of Richmond Virginia – Background
This sex scandal is just one event in Joe Morrissey's career; but it goes without saying he's been controversial. With that stated, I thought to give some background on him and point out some of his history.

Morrissey taught government as a high school teacher and also coached wrestling. Morrissey lectured at various universities in Australia and Ireland. He served at the Commonwealth's Attorney of Richmond, Virginia from 1989 to 1993.
To get an understanding of his more controversial happenings, the Richmond Times Dispatch posted an article of Joe Morrissey's Timeline, by Meredith Newman.
It's really quite a list which includes serving jail time for assaults and probation violations, and multiple suspensions of his law license for various types of ethics violations. It should be noted "a panel of U.S. District Court judges barred Morrissey from practicing law in federal court due to his frequent episodes of unethical and disobedient conduct". It was later reinstated by the Virginia Supreme Court in a 4-3 decision, even though the Virginia State Bar Disciplinary Board's unanimous recommendation was against his reinstatement.
---
Joe Morrissey of Richmond Virginia – Opinion
Being a bail bondsman, I do business by giving people the benefit of doubt. I look at a persons' character as a reflection of their actions, and their actions in terms of events or patterns. For example, person A, age 40, gets in to a bar fight for the first time in his life. Person B, age 40, has been in four bar fights this year. For person A, that is an uncharacteristic event. I wouldn't claim that he's a habitual brawler. Person B, however, shows a pattern of brawling in bars.
Extending this thinking to Joe Morrissey, this scandal is an event. However, he has a pattern of ethical, legal, and behavioral violations, both in his personal and professional life. We all come across those who believe, for whatever reason, the rules don't apply to them. Looking at all his continuous legal troubles, it appears Joe Morrissey fits this category. It was apparent in the way he conducted himself regarding his work-release. Sheriff Wade said it best
It's all about Joe thinking he can do whatever he wants to do and he can't.
Morrissey is not the type of guy I'd want my seventeen year-old daughter hanging around with.
This brings us to the sex scandal with the seventeen year-old, who is referred to as the "victim". I can't help but feel sorry for the victim. Remember, throughout this entire ordeal, the victim and her mother maintained that she falsified her age and there was no sex, but don't ask me how the mom would know they weren't having sex.
Anyhow, even if it's believed that Morrissey thought her to be twenty-two, the mom knew how old she was and let this very inappropriate relationship continue. At least the father behaved as a father should. I have very little regard for parents, especially mothers, who don't protect their own, be they three years old or seventeen. In this case, mom was pimping out her daughter to a high-profile, ethically-challenged, lawyer. Pathetic.
One final note, as of this writing, the daughter is now pregnant.
---
Thanks for visiting this blog.