(Last Updated On: February 4, 2020)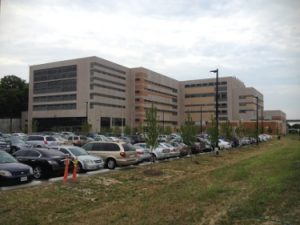 Last week, three inmates died at the Richmond jail. The deaths occurred within 72 hours.
According to the Richmond Times Dispatch, an email news release was sent on Thursday, July 16 from the Sheriff's Office stating that three inmates died "over the last 72 hours" inside the Richmond Justice Center. Maj. Jerry Baldwin, a Richmond Sheriff's Office spokesman, provided no other details, stating it would be inappropriate to offer speculation or further comment until a joint investigation with Richmond police is completed.
According to the article by Mark Bowes, which was posted on Thursday, July 16, 2015 at 2:07 pm,
no foul play is expected in the deaths, but no other details were given by Maj.Baldwin. After further inquiry, Baldwin gave no other information, including their names, the circumstances of each death, or the charges on which each were being held.
From the article, there were known discrepancies with no explanations.
Richmond police Maj. Steve Drew, stated the department was asked to investigate two deaths at the jail, not three. Drew was quoted "and in both (cases) there does not appear to be any foul play, and there are no signs of trauma.".
While WTVR's Mark Holmberg's report on Friday, July 17 was not able to answer particulars regarding inmate's deaths at the Richmond jail, it did shed light on how the Richmond Sheriff's office is not being at all transparent.
Holmberg reported that CBS 6 got a tip last Wednesday from a law-enforcement source about two inmates dying in the previous two days at the Richmond City Justice Center. However, their attempts to get a confirmation from the Richmond Sheriff's office were met with only the statement
"the matters are under a joint investigation" with the Richmond Police Department, and it would be inappropriate for them to comment further.
When the official acknowledgement of the deaths came out the next day, the Sheriff's office only confirmed the inmates' fatalities, but there were still no details. Just the statement that it's being investigated, it would be inappropriate to comment further, and "Life is precious, and our hearts go out to the families of the deceased."
CBS 6 did find out one of the inmates' names. However, that did not come from the Sheriff's office. It came from the grandmother of one of the inmates who had died. Her name is Mamie McCloud; she spoke with CBS 6 about her 28-year-old grandson, Zachary Tuggle.
Mamie McCloud said her grandson has had seizures since he was shot in the head 11 year ago and had been on the medical tier at the jail. She said she was told by the Sheriff's Office that her grandson apparently died while having a seizure, although we overheard a phone conversation indicating the facts are incomplete in the case and she shouldn't be talking with reporters. "I am thinking about the other two families," Mamie McCloud said. "I really am. I can imagine what the other families are going through too."
Holmberg then reflected on previous Richmond sheriff Andy Winston, who had a policy of transparency and applied an "open door" approach to media inquiries. Unfortunately, there seems to be no comparison Winston's policy and that of the current sheriff C.T. Woody, Jr.
Holmberg then stated Sheriff Woody is making matters worse for himself by not being more forthright regarding these incidents, and asked what's going on in the jail and why are why is the Sheriff's department put up a wall of silence.
I completely agree with Holmberg. Sheriff Woody is not doing himself, the department, or the public any favors. He should come clean with the truth.
Thanks for reading.