(Last Updated On: February 2, 2020)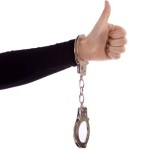 The Richmond Times Dispatch has reported that 10 arrests were made for violent home break-ins for in the counties of Henrico and King William. The cooperation between Henrico and King William investigators were credited for the successful apprehension of the suspects.  Henrico arrests were made.
The King William robberies were done by several individuals, and were then connected to four home invasions in Henrico. The Henrico incidents began in September, and took place in the areas from the Glen Lea are to the Nine Mile Road and off state Route 5 near Osborne Turnpike.
The relationship among the 10 men arrested from Henrico, King William and Richmond remained uncertain Thursday, but Henrico detectives K. L. Johnson and C.D. Henry said the arrests stopped violent home break-ins that typically occurred while residents were sleeping and in some cases where children lived.
Henrico Police Lt. Linda Toney said the break-ins were not completely random, but did not elaborate to that point. The investigation is ongoing and additional charges may result.
Authorities indicated some of the stolen merchandise, which included equipment, jewelry and guns, were sold on the street and are not able to be recovered nor given an estimate of.
The grand juries have issued over 110 individual charges in the Henrico cases, and dozens more in King William.
Among others charged in the King William cases are:
James (PJ) S. Webb Jr., 25, of the 1700 block of Bull Run Drive in Henrico; Devon (Swift) L. Scott, 25, of the 600 block of Tilton Court in Richmond; Stersean (Maxu) M. Carey, 20, of the 2300 block of Idlewood Ave. in Richmond; and Devante Tyler, 19, of King William.
Kayshawn S. Lee of Richmond was the first to be identified as a suspect in King William county. He's currently facing charges in King William General District Court, and the other defendants are being arraigned next week.
Referring to Lee's arrest, King William County Commonwealth's Attorney Matthew R Kite said, "It was a matter of old-fashioned, gumshoe detective work.".
King William Sheriff J.S. Walton added, "One thing led to another.".
Webb, Scott, and Carey also are charged in the Henrico arrests / cases along with five other men: Lemanuel (Ville) M. Brown-Fisher, 24, of the 3500 block of East Richmond Road; Aaron E. McArthur, 24, of the 9200 block of Rappahannock Trail in Ashland; Michael (May Day) A. Cooper, 24, of the 3100 block of Welsh Circle in Henrico; Reynard (Redd Dogg) J. Evins, 22, of the 3800 block of Plymouth Drive in Richmond; and Idris (ID) B. Kizzie, 21, of the 1800 block of Debbie Lane in Henrico.