(Last Updated On: January 28, 2020)
Florida's New Immigration Hold Agreements
17 Florida counties recently agreed to increase immigration hold times for those jailed on criminal charges. Here's what you need to know.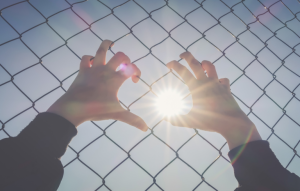 During President Donald Trump's first year in office, the arrests of undocumented immigrants in the Florida region rose by 75 percent. Deportations likewise increased to 7,082 versus just 5,562 the previous year.
A new agreement reached between U.S. Immigration and Customs Enforcement (ICE) and various Florida sheriffs in January now lets local cops place arrested undocumented immigrants in an immigration hold.
The lucky ones will be released without a problem. The unlucky will fall into the hands of the U.S. Immigration and Customs Enforcement. Once in the hands of ICE, they might possibly be deported unless they take action.
If you know an undocumented immigrant who's been arrested, are you willing to risk never seeing him again? It doesn't have to be like this. There is a solution.
Who Does the Agreement Affect?
The agreement aims to prevent undocumented immigrants who've been arrested by local cops from being released before ICE agents have the opportunity to place them into federal custody.
"This process will result in fewer criminal aliens released to the street. It's as simple as that," ICE Deputy Director Thomas Homan claimed to the Florida Times-Union back in January.
ICE has been apprehending undocumented immigrants for "non-criminal violations." This means the new deal affects all undocumented immigrants, including friends, brothers, sisters, mothers, fathers, and spouses.
What Can Be Done to Prevent Deportation?
The sheriff's offices participating in the Trump admin deal have agreed to hold undocumented immigrants in immigration hold "for up to 48 hours after their scheduled release time."
This gives ICE 48 hours to pick up the undocumented immigrant. If ICE fails to arrive in 48 hours, then he is free to return home. Otherwise, he falls into federal custody.
Once an undocumented immigrant is apprehended by ICE, there's only one way to retrieve him/her: with an immigration bonds service. You how regular bonds services bail Americans out of jail? Immigration bonds perform a similar function.
A bond is simply an amount of money that, once paid, will allow the undocumented immigrant to be released. The stipulation is that the immigrant will return to court for future proceedings.
Immigration bonds services determine the bond needed to get someone out. They also collect the money from a friend or family member (someone like you) and then pay that money to ICE.
Unfortunately, the amount paid isn't refundable. But who can put a price on saving someone from deportation?
Get Your Friend out of Immigration Hold Today
Based in Fort Lauderdale, Action Immigration Bonds & Insurance Services provides 24/7 immigration bonds services to those in need.
Feel free to give us a call at 800-940-8889 anytime, or learn more through our website.
Whatever you do, don't wait. Every second counts.
Get your loved one out of immigration hold now!