The Fallacies and Dishonesty of Maryland Attorney General Brian Frosh
As a bondsman, I have no issue with indigent defendants who pose no danger to society and are low flight risks to be released without bail. As stated earlier, Maryland Attorney General Brian Frosh proposal is not about that. Doing this for the poor is the soundbite to make it sell. His other sales techniques are to mischaracterize commercial bail (or "money-bail" as he calls it), speak falsehoods, and use meaningless buzzwords to sound smart and convey authority.
His most glaring example of this deception is around the four-minute mark when after describing his proposal of public pretrial nirvana, he stated:

Other jurisdictions that handle pretrial justice in that fashion save money and have the same or lower offence rates between arrest and trail and better FTA rates.1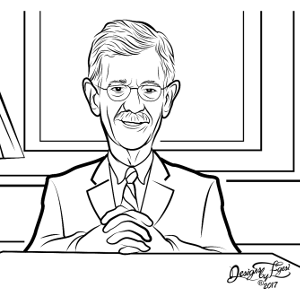 That statement is simply a lie. The fact of the matter is private, monetary bail has always shown to have drastically lower failure-to-appear (FTA) rates than any public pretrial release program.
In study after study, private bail beats public pretrial release from anywhere between thirty to fifty percent.3. I challenge the attorney general to back up this claim with actual evidence or data. In fact, there are many instances of jurisdictions returning to commercial bail after experiencing public, "risk-based" pretrial bail.4
Common sense aligns with the results. When defendants and their loved ones are responsible for the full amount of the bond, the defendant has a motivating incentive to appear in court. When defendants do skip court, the cosigners and bondsman have a financial interest to get the defendant back to jail rather than pay the bond forfeiture. This is all done with no expense to the taxpayer.
For public forms of bail, no one is responsible for the possible failure-to-appear other than the taxpayer. These costs then multiply when considering the additional burdens and backlogs placed on the police and sheriff departments and courts.
Toward the end of the interview Frosh speaks of how "evidence-based risk assessment" tools produce lower failure-to-appear rates while dropping the scholarly-sounding buzzwords:

"Outcomes can be dramatically improved with evidence-based risk assessment tools and it's been shown over and over again to improve FTA and offense rates when people are out on bail…Judges will make mistakes, but it can be done better when decisions are based on science."1
Aside from again falsely touting the outcomes of public pretrial bail, his overuse of buzzwords is nauseating. Specifically, "risk-based", "evidence-based" tools, and the best of them all, "science". This jargon is a smokescreen anti-bail proponents use to sound substantive. Risk or evidence-based tools are what government workers, or pretrial agents, use to determine the flight and offense risk of a defendant. Six common risk factors they evaluate are:
prior FTAs,
prior convictions,
present charges,
employment,
drug user / history, and
any other pending cases.4
Responsible bail bondsmen routinely collect this information on both the defendant and cosigner(s). It's called "screening", and it's somewhat of a joke to bondsmen when the Attorney General refers to this basic-level screening as risk, or evidence-based assessments and science. I guess there's a bit of Barney Fife in the Attorney General.
---

1 | 2 | 3 | 4 | 5
---