(Last Updated On: February 2, 2020)
Chesterfield Crime News – Child Porn
To start off the Chesterfield Crime News, on Friday, July 11, the Richmond Times Dispatch posted a story of a 25 year-old Chesterfield man being sentence to serve nine years for possessing and distributing child pornography over the Internet.
Chesterfield Circuit Court Judge Timothy Hauler sentences Nathanial A Toth to 20 years in prison with 11 of them being suspended. Toth had pleaded guilty to 1 count of distributing and 4 counts of possessing child pornography.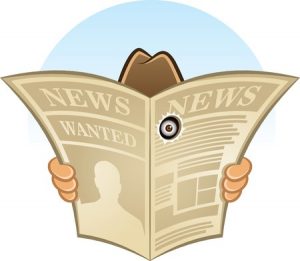 Toth was caught after it was detected he was distributing sexually explicit images of children electronically from his Chesterfield home. He admitted seeking out and downloading child porn.
The Amelia County Sheriff's Office investigated this as part of Southern Virginia Internet Crimes Against Children Task Force.
Chesterfield Crime News – Shooting in Ettrick
On July 9, a Chesterfield Observer posted an article by Michael Buettner regarding a shooting over the July 4th weekend in the 20400 block of Williams Street in the Laurel Branch Farm neighborhood off East River Road. A shooting occurred which left one man hospitalized in stable condition. The Chesterfield Police are still looking for the suspect and encouraging anyone with inform them at 748-1251 or Crime Solvers at 748-0660.
Chesterfield Crime News – Centralia Shooting
That same Chesterfield Observer article reported of another shooting over the July 4th weekend. Police responded on Saturday afternoon to a report of an assault of a deadly weapon in the 9400 block of Shiloh Drive in the Centralia Gardens/Hillenwood area. Twenty-two year old Jonathan West was found in a vehicle with a gunshot wound. He was hospitalized and treated for his injuries. Another person was also shot at, but not injured.
The two suspects are now in custody. They apparently weren't cooperative with police as it was reported a car chase ensued to get them in custody. The two suspects who were later arrested are identified as Lloyd Travis Vann, 27, and Joseph Brown, 21. They're charged with malicious wounding, reckless handling of a firearm and use of a firearm in the commission of a felony. The article made no mention of additional charges regarding the car chase.
Chesterfield Crime News – Possible Arson
From the Richmond Times Dispatch, a story by Brandon Shulleeta last Wednesday, July 9 explained that a fire at a vacant home is now being investigated as arson.
The Chesterfield firefighter responded in the heat of the afternoon to the 1100 block of Starview Lane. With the temperature being in the 90s and a live electrical wire to navigate around, the task of putting out the fire proved more challenging, even though they did a great job.
The Chesterfield police are looking for any information regarding the perpetrators of this act.
---
If you have a loved one who's incarcerated and you want to get them out of jail fast, call Aarrow Bail Bonds at 804-833-2785.